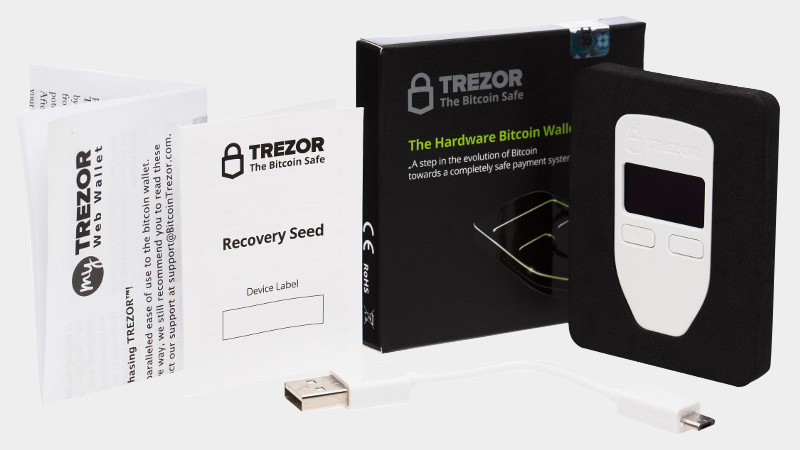 『TREZOR』
New hardware-type wallet that can store Bitcoins safely!
New hardware-type wallet that can store Bitcoins safely!
Many of you know about this! A fashionable, cutting-edge, and functional hardware Bitcoin wallet has finally been released and is becoming available domestically.It is an ideal product for those who, up until now, have felt anxious about managing all of their Bitcoins only on a PC or online. Currently, I think many people are worried about how to store their Bitcoins safely.It they are left with an online service, there are no guarantees, and even if you move them to a wallet on a PC or a smartphone that you manage yourself, it is thought that as long as you are connected to the Internet, you are always in danger of being hacked.
But now, there is a very handy product that protects your secret key files from malicious software.
What is TREZOR?!
TREZOR is a very small device, a hardware-type Bitcoin wallet that has come into standard use in over 100 countries worldwide in recent years.No need for a power supply, you can use the wallet from the browser just by connecting to your PC by USB, and the secret keys stored securely inside the device do not leave it at any time.
Even if information entered on your PC is read by viruses, malware, or keyloggers, it is impossible to remit money without the physically present device and the password, so using TREZOR makes it safe to store and use Bitcoins.
Since the spring of 2016, the popularity of Bitcoins has increased in Japan, and following recent price increases, it is not unusual for individuals to possess large amounts of Bitcoin. Until now, managing Bitcoins was complicated for general users, but TREZOR makes it easy to store and use Bitcoins from a PC using just two buttons.
TREZOR

Simple and stylish design

Customizable home screen
Flexible usage environment
TREZOR can be used from a browser in any OS, such as Windows, OS X (Mac OS), or Linux. No power supply is required, and you can use the Bitcoin wallet safely just by connecting it to your PC with a USB cable and opening MyTrezor.com.
Safe and convenient Bitcoin wallet
TREZOR uses the latest cryptographic technology, and all its software is open source, so it is possible for third parties to audit their contents. By ensuring transparency, we guarantee safety without a back door. Also, as with ordinary Bitcoin addresses, backup is possible simply by printing the seed string on paper, and you can restore from that string to another device at any time.
Keep backups on paper

recovery screen

Can also be used as a password management device
About purchase
You can purchase on the Amazon site!
Click the button below to purchase it on Amazon.