What is Zaif Margin trading?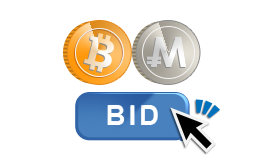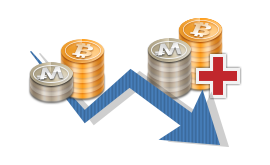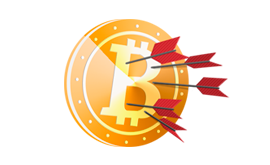 Zaif's margin trading is virtual currency trading that allows you to trade up to 7.77 times the collateral price using leverage, by depositing Japanese Yen, BTC, XEM, or MONA as collateral.
Since there is no additional collateral required (so-called margin call) of customers for margin, you can trade with confidence within the account balance.
Comparison of spot trading and margin trading
You can start with "selling"
Spot trading buys when the market price is cheap, and sells and makes a profit if the price goes up.
On the other hand, in margin trading, you can start trading not only by "buying" but also "selling". So you sell virtual currency that you do not own when the market price is high, and buy back when it gets cheaper, which is another way to make a profit.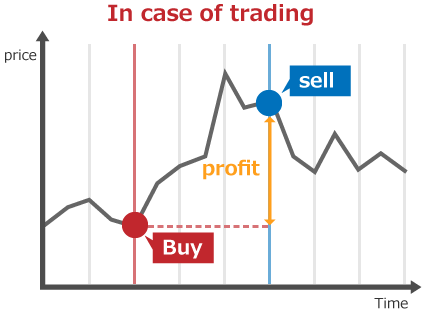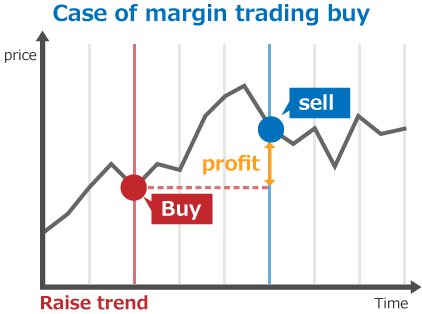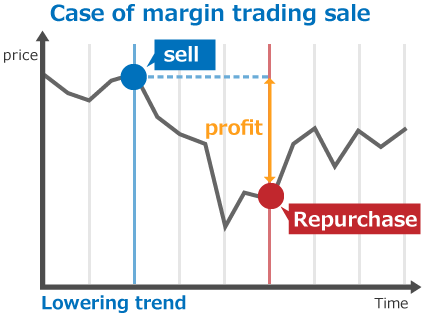 Leverage up to 7.77x
If leverage is 7.77x, trades up to the equivalent of 1 million yen are possible with margin of 130,000 yen as capital.
Using leverage, investments can be made with more effective use of funds.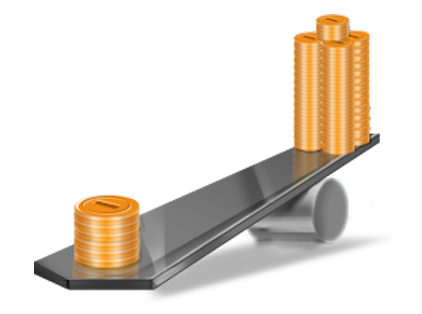 No need for a margin call
In Zaif's margin trading, there is no requirement for additional collateral for your margin (so-called margin call), so you will not be liable for more than your deposit account balance (JPY BTC XEM MONA).
Only when you make a profit at the time of settlement in a margin transaction, Zaif will charge an amount equivalent to 0.7% of the profit . *It is unnecessary when leverage is 1x.
Even when there is a possibility that a loss greater than your deposit balance will occur at the time of settlement due to a sudden change in the market price, etc., by collecting this fee, we offer a service without a margin call so that you can trade with confidence within your account balance.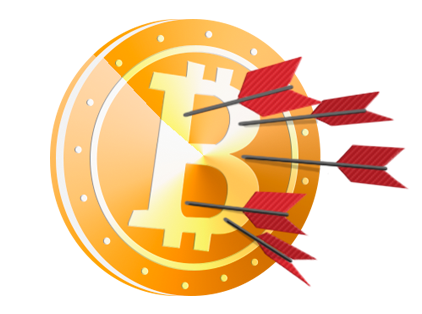 About Zaif's margin trading
Usage Conditions
Completion of identity verification
There is a Japanese yen balance that can be secured as margin
This means reading the terms of use for margin transactions, understanding the risks, and agreeing to the terms
Fee
Trading Fee

(BTC/JPY) Maker fee: 0% Taker fee: 0%

(MONA/JPY) Maker fee: 0% Taker fee : 0.1%

Lending fee
0.039% of the loan amount per day *The daily amount is charged at the time of the order, and is subsequently repeated every 24 hours.
Deposits
The margin required per currency unit fluctuates depending on the currency transaction situation, and the amount is required in accordance with the size of the order and the leverage.
In addition, when the Japanese yen balance is insufficient at the time of the order and the balance of BTC, XEM, or MONA is sufficient, we will automatically deposit BTC, XEM, or MONA as the margin in accordance with the rate.
Agreed amount 100,000円 x Quantity 2btc x margin rate 12.8% = Deposits 25,600円
Loss-cut
It is the system for forcible settlement of that subject position to prevent expanding additional loss if the margin rate falls below 30%.
Besides, there is no margin call even in the case that occurs the loss exceeding the amount of margin depending on board situation. However, if your account balance (on a Japanese Yen basis) becomes negative due to loss, you will be needed to make your balance positive by depositing JPY or selling other cryptocurrency to do another trading or withdrawing.
Risk in case of a loss beyond the margin
In the event of a loss in excess of the margin at the time of settlement due to a sudden change in the market price, etc., we may collect the shortfall from the balance of your account.
Also, if your account balance becomes negative, you will not be able to trade or withdraw money in the corresponding currency until you deposit the shortfall.
Error messages about the margin trading balance
Since Zaif regulates the total amount of loans while monitoring the market situation, etc., an error message "Margin trading balance is insufficient" is displayed, and new orders for margin transactions may not be executed.
We apologize for the inconvenience, but when this message is displayed, please wait and try again after the price moves.
Magnification of leverage
Regarding a high leverage ratio, such as 10x or 7.77x, because Zaif monitors the liquidity of the market in order to judge whether or not it can be used, there may be times when it is not available.
Also, even if new orders cannot be placed for the reasons above, Zaif will not change the leverage of already existing orders.
Margin trade expiration date
Currently we have an expiration date of 30 days. (*This may be subject to change in the future)
When fees are incurred
Zaif's margin trading startup campaign
During the campaign period, no fee will be incurred if you cancel an order within 24 hours.
Before trading on margin
1.Complete identity verification (both phone number approval and identification documents), then log in*Please read here about identity verification
2.Deposit the Japanese yen required for the margin.

3.Click the Margin Trading tab on the Trade page, read carefully about "margin trading and risk", indicate your agreement after confirming the details, and send the form.

Trade flow
①Even if you have submitted an order, it may be cancelled up until Step②is completed.*However, even if you cancel, you will incur the fee from the order start date.
Once Step②is completed, an order cannot be canceled, and you will hold the position until it is closed.
Trade procedure
How to place an order

1.Enter the price of the open position.

2.Specify leverage.

3.Enter the quantity.

4.Enter your desired reverse trade closing price in the Limit field.
The figure you enter is your choice, but for reverse trades, you will be required to designate a limit.

4.Optionally set a stop loss.

5.Click the Margin Sell (or Buy) button to confirm the order.

How to check the trade history

6.Once your order is confirmed, it will be displayed on your "Board," "Active Trades," and "Not Yet Completed Orders."

7.You can check the details of the order by selecting "Details" under the "Active Orders"

8.The details screen will show information such as Order Price/Quantity, Average Sell Position, Limit Buys, Paper Profit and Loss, and Margin Rate.

9.Once you place an order, the contract to buy or sell will be displayed in your Trade History.

Modifying an Order

10.To modify an existing order, click the "Change Order Price/Limit" button.

11.To close a trade, enter the limit or stop price of your choice as the closing price, and click the "Update" button.
*If you have not yet completed a Buy or Sell order, you can change the trading price from the "Order Price" tab on this screen.

Checking Your Trade History

12.All reverse trades will be closed automatically when they are contracted.
Details of the trade can be confirmed from "Trade History" > "All Margin Trade History".
About Stop-Losses
Loss-cuts are an essential risk management tool for minimizing your losses each time you trade.
A loss-cut is an action that closes a position and closes its losses to prevent further losses when the market price continues to shift unfavorably.
Setting a stop-loss enables you to close an order without limit when the security reaches a price designated by the market value to automatically cut losses on a held position.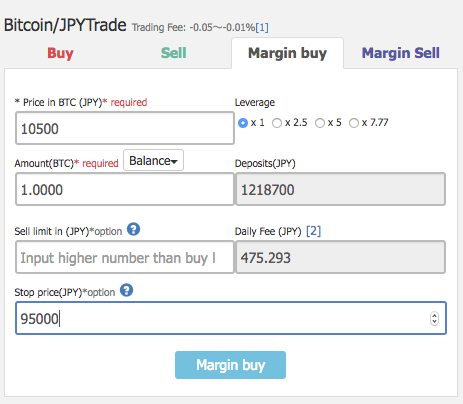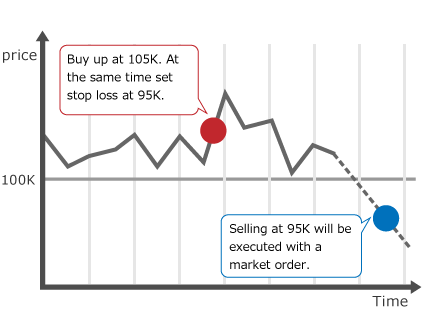 When the stop price is changed, loss-cutting is not done immediately, and it will remain as it was set.
For example, even if it is changed to the current closing price, loss-cutting will not happen immediately. After the settings are complete, loss-cutting is done at the point when the trade is established.
Details screen terms and how to read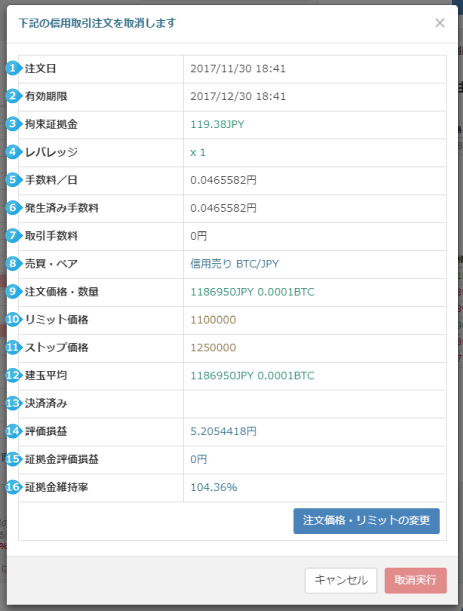 | | |
| --- | --- |
| 01.Ordered | This is the day you started the margin trading order. Fees will be incurred from this date and time. |
| 02.Expiration date of order | Expiration date of the margin trading order. After this day & time, the forced settlement will be done. |
| 03.Deposit | The margin for margin trading. This margin remains binding until cancellation or settlement. |
| 04.Leverage | By depositing funds as margin, you can trade several times the amount of margin. |
| 05.fee per day | It is a loan fee incurred daily. |
| 06.Accrued fees | The total fees incurred to date. |
| 07.Trading Fee | conform to spot transaction fee ※Excluding BTC/JPY |
| 08.Action / Pair | Trading category and currency pair. |
| 09.Price & Amount | The price and quantity of an order. |
| 10.Limit price | This is the reverse trade price. We designate a price and execute a reverse trade to execute the closing. |
| 11.Stop price | If the market price reaches the spot price, the trade can be closed with a market order, automatically loss-cutting the position. |
| 12.Position average price | The average price and the total quantity of the open positions established in the margin trade. |
| 13.Closed | The average price and the total quantity established in the reverse trading order. |
| 14.Profit and Loss | It is the amount of profit or loss with reference to the current price from the open position. The loan fee has already been deducted. |
| 15.Profit and loss for deposits | It is the profit and loss situation of the deposits. Deposits per currency unit vary depending on how the currency's trading situation changes in accordance with the volume of orders and leverage. |
| 16.Margin rate | Margin rate with ± 0 profit and loss of 100%. If it falls below 30%, it will be subject to loss-cutting. |